Bentonite Clay Poultice for Horses
Looking for a natural solution to reduce swelling in your horse's legs? Draw out inflammation and swelling with Red Edge equine poultice. Redmond bentonite clay keeps legs cool and tight before exercise and reduces swelling and soreness after. Give your horse the leading edge with Red Edge.

PAIN RELIEF
Red Edge is a natural analgesic that relieves sore muscles, tendons, bruises, and sprains.
REDUCES SWELLING
Redmond bentonite cooling clay draws out heat, fluid, and inflammation.
SOOTHES & RELAXES
Therapeutic menthol, peppermint, and tea tree oils cool hot spots and help your horse relax.
ALL NATURAL
Our ingredients are simple: Redmond clay, Redmond salt, purified water, menthol, and essential oils.
STING FREE
Contains no chemicals to irritate your horse's skin, which means it's safe to use under wraps and bandages.
EASY APPLICATION
Our equine poultice goes on smooth and washes off easily with water.
Add-On
Red Edge Poultice is an add-on in our Foundational Horse Care Program. It's soothing therapy for traveling, hard-working performance horses. Complete your program with other Redmond favorites for best results.
Step 1 - Scoop Daily Gold
Step 2 - Scoop Crushed Rock
Step 3 - Free-Choice Rock
Foundational Horse Care Program
Learn why Redmond bentonite clay in Red Edge Poultice is uniquely good at reducing swelling in horse's legs.
reduce swelling in horse's legs
Application Instructions:
Redmond poultice is easy to apply straight out of the bucket! It goes on smooth and easily washes off with water. Apply a generous layer to your horse's legs or use with wraps for a more intensive treatment. Leave on overnight or approximately 12 hours. Red Edge is also great for hoof abscesses and soreness.
WONDERING HOW TO APPLY RED EDGE POULTICE?
Watch this video to learn different ways to use and apply Red Edge Poultice.
LEARN ABOUT WHY REDMOND BENTONITE CLAY HEALS
For thousands of years humans have used poultices for horses as a "drawing salve" to prevent and heal injury. Poultices are usually made from clay and water and applied from knee to fetlock. Redmond bentonite clay is uniquely good at drawing out toxins, excess fluid, and improving blood circulation.
INGREDIENTS:
Purified Water, Bentonite Clay, Peppermint Essential Oil, Menthol, Redmond Real Salt™, Tea Tree Oil.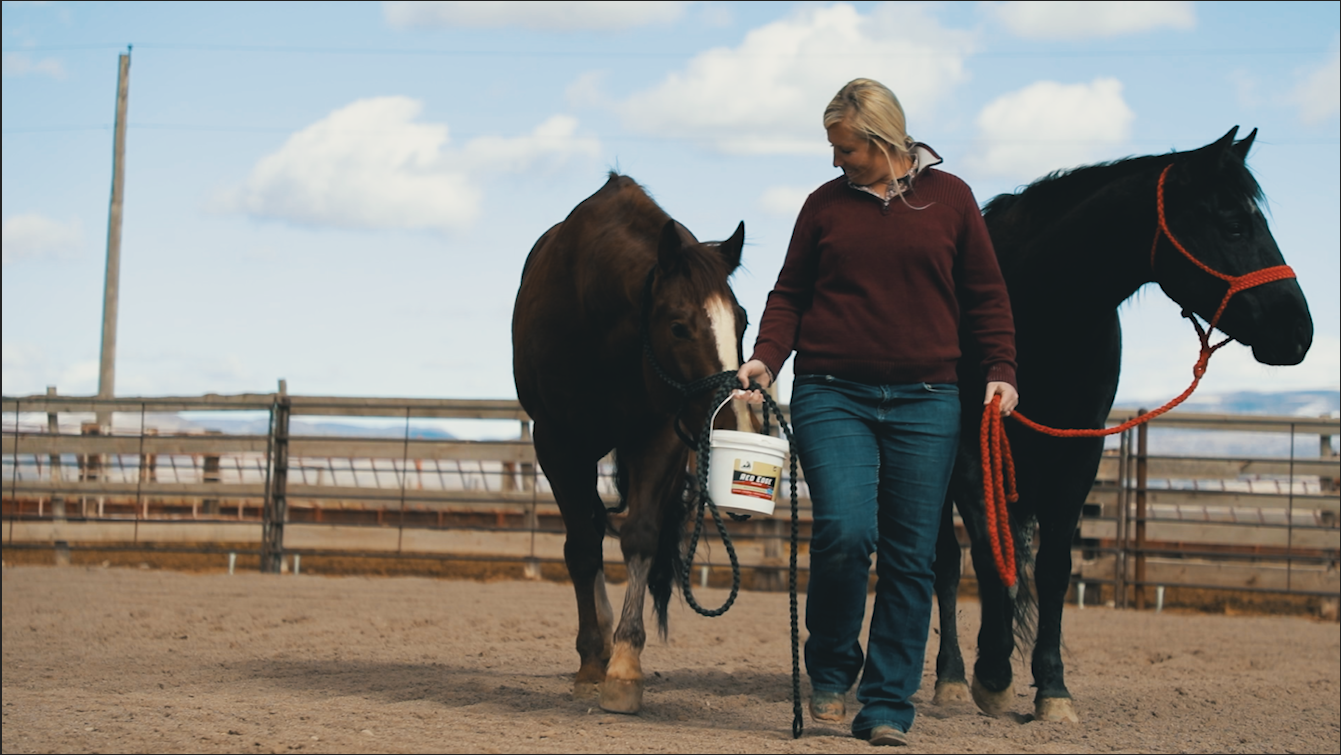 CRAFTED BY FARMERS . NATURE HAS IT RIGHT