Equine Electrolyte Drink Mix
Does your horse stop drinking or become dehydrated when hauling or away from home? Rein in dehydration with Rein Water! Horses love the natural taste of our thirst quencher. It adds electrolytes and trace minerals to water and helps horses stay hydrated at home or on the road.
ESSENTIAL ELECTROLYTES
Critical horse electrolytes restore balance and encourage drinking.
SIMPLE INGREDIENTS
Redmond-brand unrefined sea salt and bentonite clay are the only ingredients.
NATURAL FLAVOR
Alkalizes and masks the taste of chemically treated water—plus horses love the taste!
NO FILLERS
Contains no grains, artificial flavors, or sticky sweeteners.
GREAT FOR TRAVELING
Comes in a 5-pound bag to easily take on the road.
PACKED WITH MINERALS
Over 60 trace minerals nourish and support horse health.
Add-On
Redmond Rein Water is add-on in our Foundational Horse Care Program and is fan favorite for horses on the road. Complete your program with other Redmond favorites for best results
Step 1 - Scoop Daily Gold
Step 2 - Scoop Crushed Rock
Step 3 - Free-Choice Rock
Foundational Horse Care Program
Learn more about how Rein Water helps finicky horses drink more while traveling.
Tips to get your horse drinking
Feeding instructions
Stir 2 scoops of Rein Water into a bucket of 4 gallons fresh water. Contents will settle, but your horse will still benefit from the trace minerals absorbed in the water. Some silt may remain in the bucket when water is gone. Just rinse and start over! Always provide your horse with fresh water separate from Rein Water.
Is your horse ignoring water altogether? Try adding Rein Water to its feed to trigger a desire to drink.

KEY INGREDIENTS:
Unrefined Mineral Salt, Sodium Calcium Aluminosilicate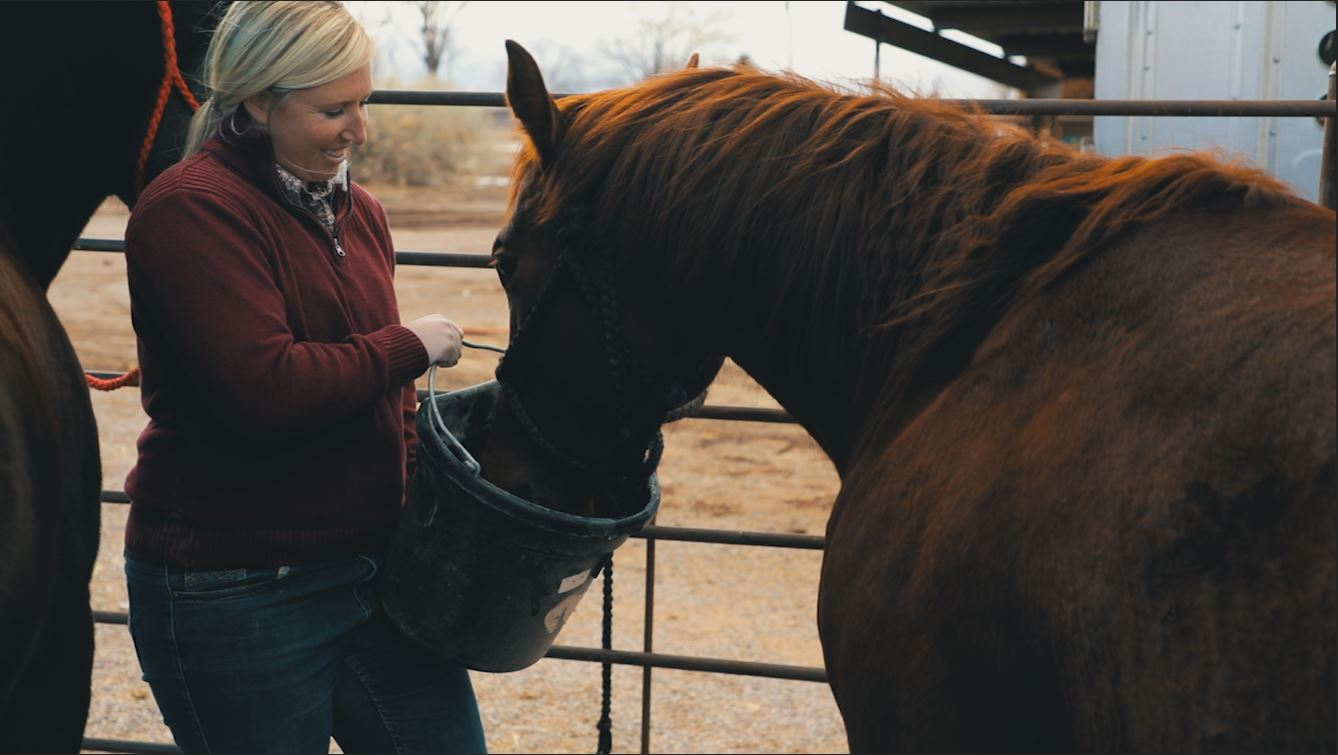 GUARANTEED ANALYSIS
| Mineral | Max | Min |
| --- | --- | --- |
| Calcium | 2.70% | 2.20% |
| Phosphorous | | 0.00% |
| Salt | 51.0% | 46.0% |
| Magnesium | | .43% |
| Potassium | | .35% |
| Sulphur | | .07% |
| Copper | | 11ppm |
| Zinc | | 17ppm |
| Iodine | | 10ppm |
| Iron | | 2200ppm |
| Manganese | | 202ppm |
CRAFTED BY FARMERS . NATURE HAS IT RIGHT